Wacota Humidors for cigars: Medium Display Cabinet
Within our range of humidors for cigars is the Caribe model. It is ideal for  tobacco retailers, due to its inclining upper tray which gives each cigar good visibility.  The interior space is made of cedar. It has a shelf to store boxes and a drawer with a tray for loose cigars. The exterior can be made in the finish chosen by the client. The humidifier can be natural (a tray with sponge) or our Hr6 humidifier that, thanks to its nebulizer and fan system, distributes the humidity in a balanced way throughout the humidor. The hygrometer is analog and can be calibrated.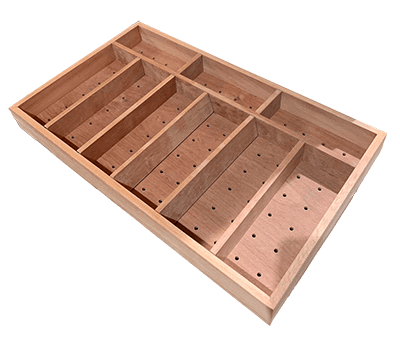 Cedar Wood Trays Included
Two cedar wood trays are included with the humidor, one as a drawer in the upper part, and another on a shelf.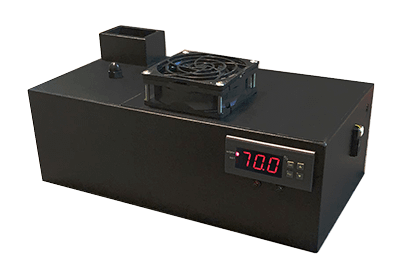 Humidificador MINI Hr6 Opcional
Saturated air current generator by means of filter and fan. 2 L tank for water. Measurement by probe and digital hygrostat. Ideal for maintaining 70% humidity without worry.