Tabletop Humidor
This tabletop humidor is ideal for retailers to place on the counter, for popular selling cigars with a good rotation. It has a visible upper tray, visible to the customer and a cedar wood interior space with a shelf to store boxes. The exterior finish can be chosen by the client. The humidifier can be tray and a sponge on the bottom, or you can use our CigarSpa. The hygrometer is analog and can be calibrated.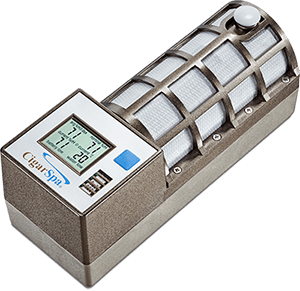 OptionalCigarspa Humidifier
The CigarSpa Humidifier has an adjustable microprocessor and uses its unique membrane. It works with batteries and does not need any type of wiring. It has a three-year warranty and is made in Germany.